Total concentrated innovation in a two-speed self-tailing winch. By transposing the technology of its 4-speed winches, Pontos invented the most powerful small winch. The winch Compact has the size of a winch 20 but the power of a winch 45. In first gear, you enjoy a tailing speed twice the speed of a conventional winch, and in second gear, you benefit from the power of a winch 45. The unique combination of a small size and a workload of 850 Kg makes the Compact an extremely versatile winch. The Compact winch can replace any winch up to and including size 40 and accepts 8 to 11 mm ropes, providing increased comfort and improved performance.
Features:
+ PERFORMANCE
- Ultra Compact (size of a Winch 20).
- 2 times faster (24 cm per handle round).
- Unbeatable weight / power ratio and dimensions / power ratio.

Size with equivalent power.
Multiple rope angle entries. Replace all winches up to size 40
Specifications: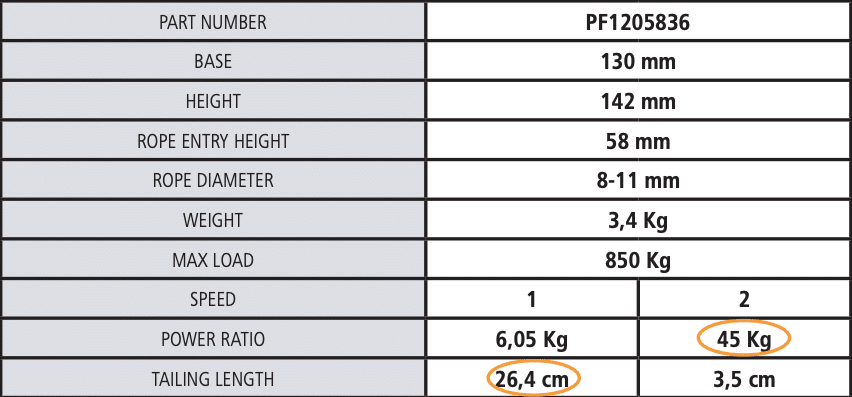 Maggiori Informazioni

| | |
| --- | --- |
| Fuori produzione | No |